With the coronavirus pandemic, the entire world was put to a halt. Needless to say, many or rather most industries have been affected in the worst possible way. However, despite this chaos, a powerful opportunity arose for the local grocery stores and proved to be quite a game changer.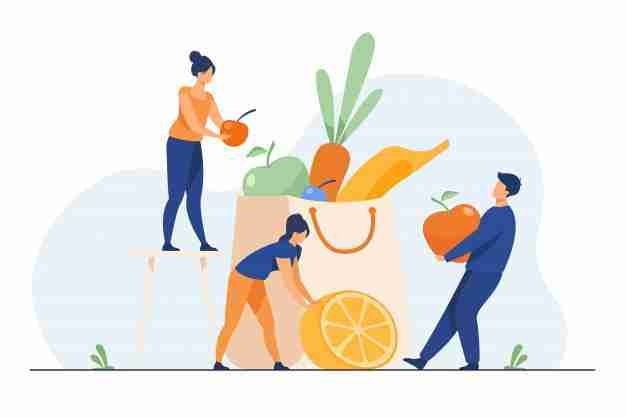 On March 21, 2020, a nationwide lockdown was announced by the Indian Government. All shops, offices, industries were to be shut for 21 days. In a nutshell, everything was put to a halt, except the sale and purchase of "essential goods". While all industries came to a standstill, there arose a great opportunity for the grocery sector.
Amidst the panic, existing plus new customers flocked to supermarket chains and online grocery retail giants mainly Grofers and Big Basket. One would naturally assume that this was the time when their sales would skyrocket, but the reality was a bit different.
THE STRUGGLE IS REAL!!
A survey conducted by Local Circles among 16,000 people from over 164 districts, reported that only 21% had a hassle-free experience when ordering groceries online, while the other 79% faced cancellation or delay of orders placed online as supply chain disruptions made it difficult for these companies to cater to the rise in demand.
After hours of hunting and putting groceries into their respective online shopping carts, consumers were disappointed by messages like "XX number of products from your cart, not available", "your location is not accessible currently", "we are short of delivery personnel". Thus, it turns out that these companies were far from fulfilling the major rise in demand due to an array of problems.
According to the survey conducted by Local Circles on the impact of the lockdown on the purchase of essential goods, it was recorded that customers were able to fulfill most of their grocery needs through local retail shops in a more convenient manner compared to online food retail stores.
GOING LOCAL?
A lot of us have been guilty of opting for e-commerce retail purchase owing to their ease of "purchase at the click of a button", despite getting poor quality products at times.
The grocery apps were unable to service the panic buying of consumers due to the variety of issues faced by them. What added to their list of problems was the disrupted supply chains, major halt of courier services, and refusal of delivery personnel to work.
With what seemed like the "last resort", people were forced to retrace steps back to their local kiranawalas. These local stores in the neighbourhood were earlier reduced to mere 'emergency stores' owing to the competition faced by supermarkets and online grocery apps.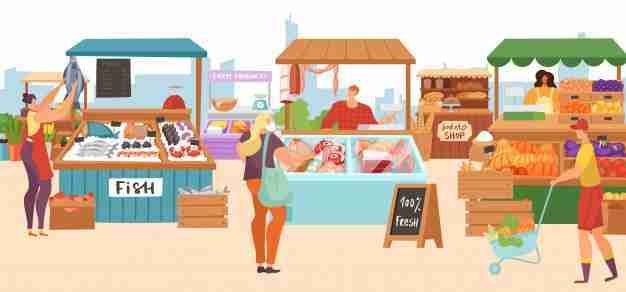 But in a major turn of events, they were now preferable on all grounds whether it was convenience, safety, or accessibility and this is proven by the 39% growth witnessed by this sector in the lockdown, as reported by McKinsey.
"The Kirana stores are doing a much better job at ensuring that essentials are available to the consumers. They are physically picking up products from our warehouses and distributors", agrees R.S. Sodhi, MD, Amul.
The Kirana store owners have been handling the situation quite well. They have been moving from one distributor to the other to procure as many grocery products as possible.
Earlier, people chose to travel to supermarket chains to avail special discounts, even if the supermarkets were more than 5 kms away from their houses. But in the lockdown, owing to the ease of procurement, timely delivery, and vicinity from the home, they chose to rely on local grocery stores for their essentials.
GROCERY BILLS TOUCHING THE SKIES!
The schools/offices were shut and with the entire family at home, there was increased home consumption and panic buying whichaccounted for the towering grocery bills. Restaurants were shut, and it led to people turning master chefs in their very own homes! Online cooking classes were taken, dishes were prepared and fancy pictures were shared on social media. Due to more cooking in each household and demand for baking essentials, local grocery stores started selling premium products as well, earning higher margins. Moreover,because these stores had restricted timings and people wanted to avoid frequent trips and started purchasing bigger packs of items. All these led to a constant rise in bills ultimately benefitting the store owners.
According to a survey conducted by Snapbizz, which analyses consumer data from over 1000 Kirana stores, the median basket was Rs 650 in March which rose to Rs 1000 by mid-April. Hence, highlighting the growth in sales of the grocery sector.
KIRANA GOES DIGITAL!
It's 2020! What happens when the local kiranawalas join hands with e-commerce giants?
The crisis saw popular food delivery apps like Zomato and Swiggy tying up with the local grocery stores. Thus, making it easier for consumers to procure groceries at the click of a button in the comfort of their homes. At the same time, local store owners can benefit from the new age apps, improving their sales, customer service, and reach.
While earlier customers used these apps to order food from their favourite restaurants, the app owners leveraged this situation to come up with something which not only maintained the utility of the app but rather increased it by venturing into a whole new sector.
Who would've thought that the old-school Kirana stores, when met with the correct e-commerce portals, would do wonders!
Flipkart, the well-known e-commerce website recently announced that Flipkart Kirana is expected to launch in August 2020. It will be servicing in the grocery and fashion segment and is expected to compete with the likes of Metro Cash & Carry, Jio Mart, and Amazon's B2B division.
Reliance is surely making a place for itself in every segment and, food and grocery weren't left behind. It launched its app, Jio Mart, at the very onset of the pandemic. Damodar Mall, the chief executive of grocery retail at Jio Mart tweeted "Never waste a crisis". He further added how Alibaba also owes its substantial growth to the SARS crisis.
Not only does Jio Mart offer its users a plethora of categories to order groceries from including fresh fruits and vegetables, but it has also tied up with Facebook's WhatsApp to enable users to order from the local grocery stores.
Thus, amid a crisis, an opportunity arose for the long-forgotten local grocery stores. Food and grocery essentials are among the very few sectors which are bound to be least affected in a crisis. However, with the advent of apps like Jio Mart, the business of local stores is sure at a threat, but at the same time, measures by Zomato and Swiggy are making everyday purchases from the local stores more convenient.
It is an unarguable fact that the grocery sector is one of the most important segments in the Indian market, with people spending the major chunk of their monthly income on it. A report by McKinsey says "29 percent of shoppers have shown an intent to go back to their good old neighbourhood Kirana stores even after the pandemic subsides."
Hence, it seems like the reliance of people on the local stores isn't going to phase away anytime soon, so it will be interesting to see whether or not the grocery sector will be able to withstand its margins in the future.
Contributor: Nidhisha Chaudhary
Research Desk | Leveraged Growth
I am a finance Graduate from Narsee Monjee Institute of Management Studies (NMIMS), Mumbai and currently pursuing CFA. A movie buff and foodie at heart, I firmly believe in working hard, as it has the power to beat talent, luck, and any shortcoming. I aim to infuse the business of commerce with a sense of purpose, and a notion of success which is beyond money.