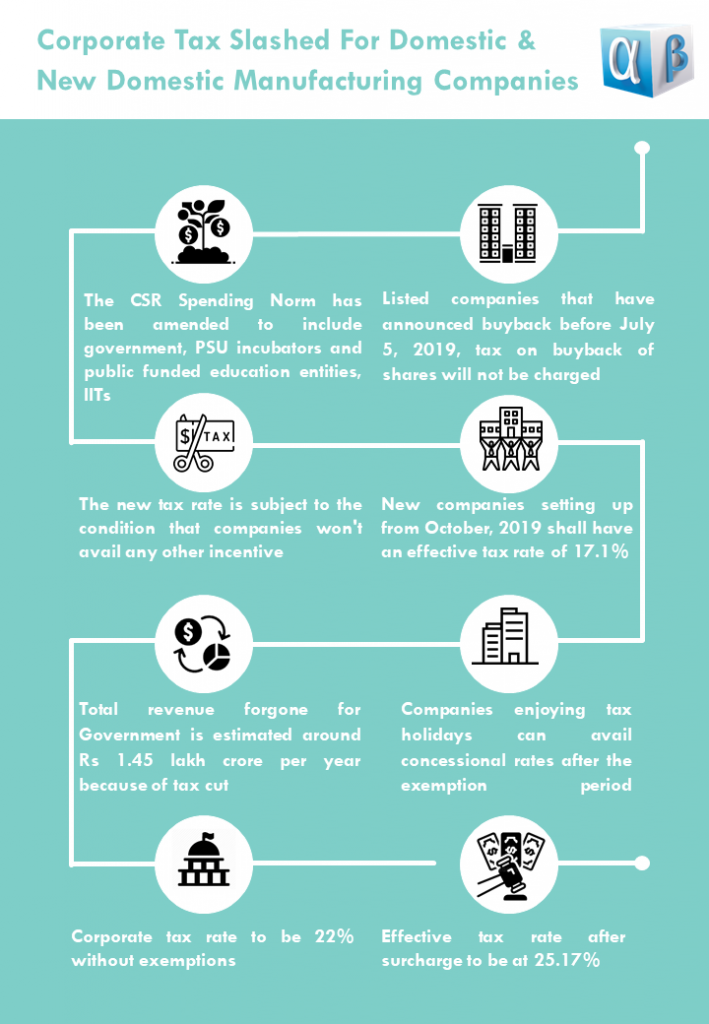 On Friday, Finance Minister Nirmala Sitharaman slashed the effective corporate tax to 25.17% (inclusive of all cesses and surcharges) for domestic companies. The new tax rate will be applicable from the current fiscal. The revenue foregone on reduction in corporate tax and other relief measures will amount to around Rs. 1.45 trillion annually.
The impact of this measure is expected to be so big that analysts, investors and brokerages increased their earnings estimates by a wide margin and also revised Sensex/Nifty targets.
Most experts expect earnings to increase by around 8-10% in FY20 and revised Sensex and Nifty targets by 15-20% for the next year.
The Indian market saw its biggest two-day rally as Sensex climbed more than 3,000 points. Bulls took complete control of the market. The rally made investors richer by Rs 1.05 trillion, NAVs climbed over 10% and SIP investors saw a 1-year rally in just two consecutive sessions.
Whether or not this starts a virtuous cycle of investment and growth in the economy, and is able to spur consumer demand, is yet to be seen.