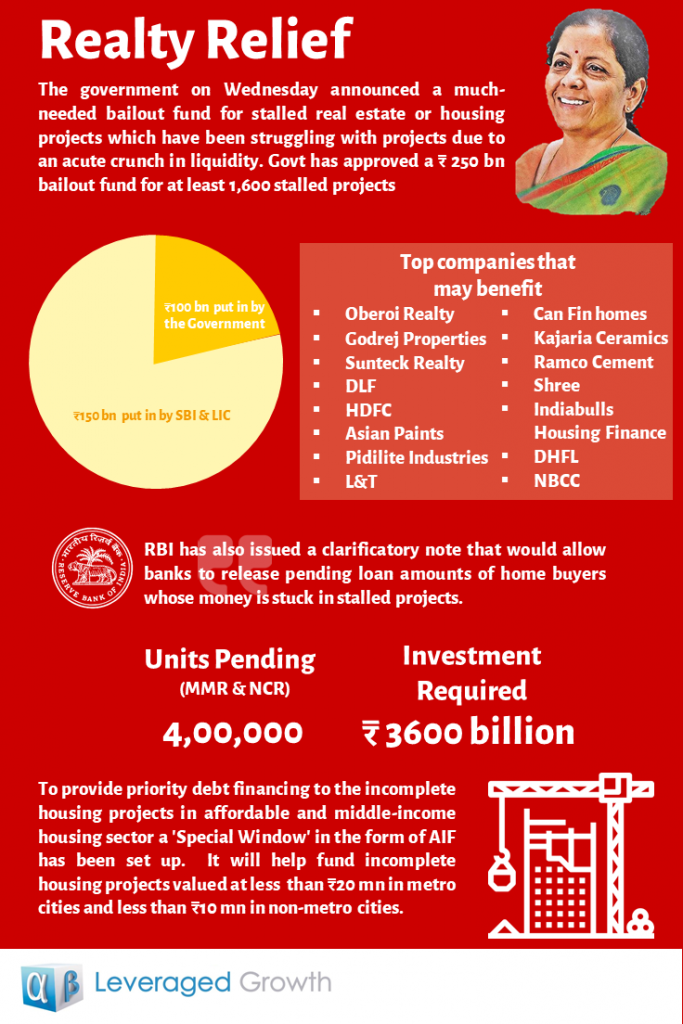 In order to give a boost to crisis-hit real estate sector, the government has in the last few months announced a slew of measures. One such measure, as announced on Wednesday, was the setting up of an AIF by the government.
With 4,00,000 units pending projects, Mumbai Metropolitan Region (MMR) and the National Capital Region (NCR) top the list of stalled project. In monetary terms, the approximate value of projects running behind schedule in MMR and NCR adds up to Rs.3,600 bn. To compensate, a relatively small amount of Rs.250 bn will be injected into the sector through the AIF, against the required Rs.4,643 bn worth of unfinished realty projects in top 7 cities. Other sovereign and pension funds have also agreed to invest in the emergency fund in due course to pull the real estate sector out of a crisis.
The government has provided additional deduction up to Rs.1,50,000 of interest paid on loans borrowed up to March 31, 2020 for purchase of houses valued up to Rs.45 lacs.
The "Booster Plan" was cheered by Dalal Street, with analysts saying the real estate sector may have a multiplier effect due to the same. Your thoughts?