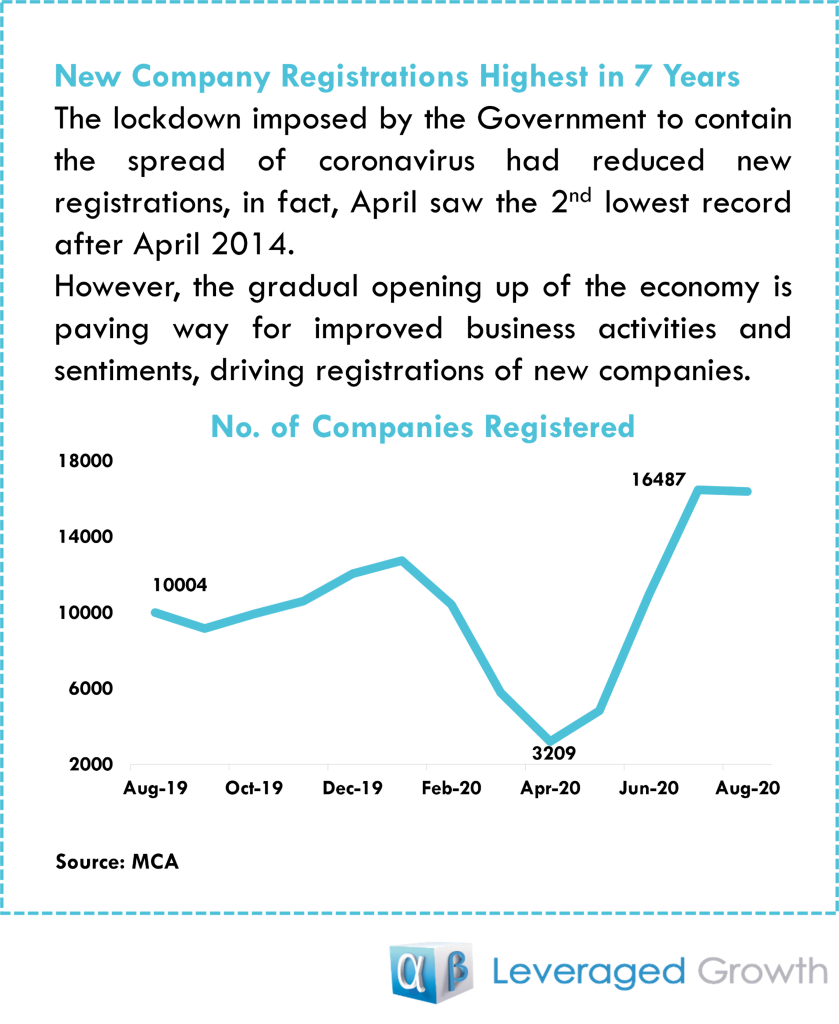 Click here to download the report
Registration of new companies in India surged to the highest in more than seven years, one of the clearest signs yet of renewed investor interest and plans by entrepreneurs to set up new business ventures. Data for new company registrations are more optimistic than certain other high-frequency economic indicators, which had suggested that a revival of the Indian economy may be prolonged due to the severe impact of the pandemic and the extended lockdown measures.
Here's an extract from our Monthly Newsletter for August 2020. The report summarizes the financial impact of various economic events which took place during the last month. It highlights the effects of the second wave of coronavirus in certain parts of the world, how start-ups are leveraging the shortcomings of the pandemic, highlights of the financial markets, and much more.