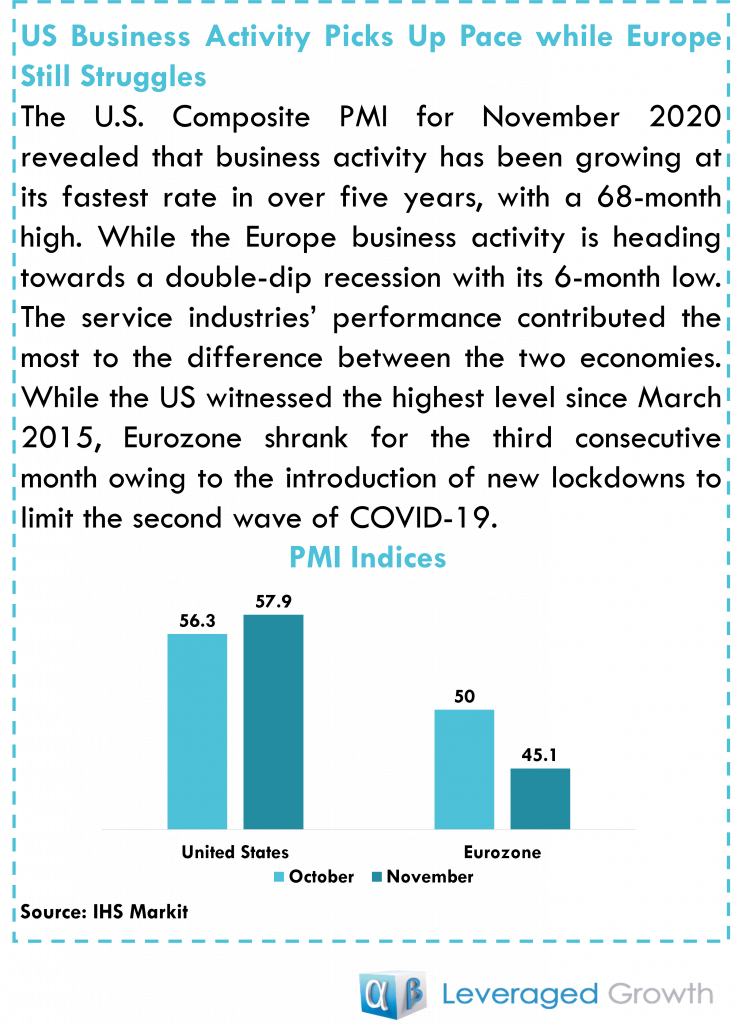 Click here to download the report
The U.S. and Eurozone have been showing contrasting economic recovery from the pandemic. In the U.S., the business activity is growing at its fastest rate in over five years. However, in the Eurozone, the business activity dropped to a six-month low and the economy is heading to a double dip recession, partly owing to the new lockdown restrictions to limit the second wave of COVID-19 infections.
Here's an extract from our Monthly Newsletter for November 2020. The report summarizes the financial impact of various economic events which took place during the last month. It highlights the endless investor confidence in start-ups, impact of the Coronavirus Vaccine news on financial markets, how various economic indicators are showing signs of recovery, the stimulus package announced by the Government of India, and much more.